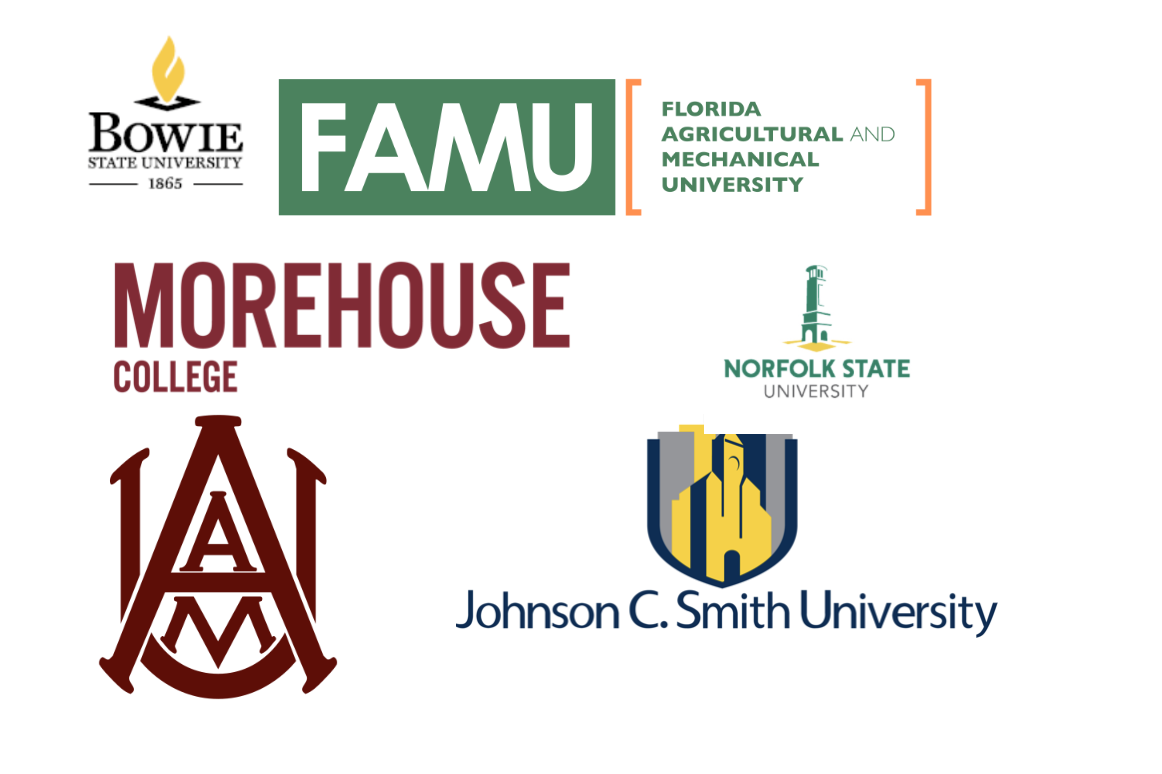 This project received the large S.E.E.D.S Program award of $100,000.  Project partners are Florida A&M University, Tallahassee, FL; Norfolk State University, Norfolk, VA; Bowie State University, Bowie, Alabama A&M University, Normal, AL; Johnson C. Smith University, Charlotte, NC; Morehouse College, Atlanta, GA
In alignment with the South Big Data Innovation Hub program's goals of promoting collaboration and supporting the cross-pollination of tools, data, and ideas across disciplines and sectors, an HBCU Data Science Consortium (HBCU-DSC) is being proposed. This Consortium seeks to provide an accessible and beneficial platform within the HBCU community that will promote collaboration and support the "cross-pollination" of data analysis tools, data, and ideas across the HBCU community, which is overwhelmingly located in the southern region.
This goal will be accomplished by the following structured 3-tiered approach:
Inaugural HBCU Data Science Workshop (Virtual) - Held
Monthly Virtual HBCU focused Data Science Working Groups - Ongoing
Closing HBCU Data Science "Celebration"
Project Outcomes:
To build a network of HBCU researchers focused on the development of resources, collaborations and initiatives centered around data science
To increase the possibility of securing funding and research awards in data science by HBCU Consortium members
The project provided mini-grants to 5 HBCU PI leads.  Visit the website to learn more about the mini-grant awardees.
Date Published
Friday, November 13, 2020 - 12:00 pm