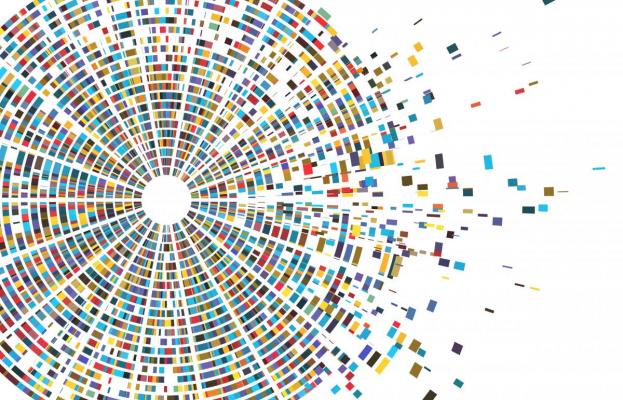 Many societal and economic challenges facing our nation can be effectively addressed using data-driven approaches. Some challenges are widespread but heterogeneous in nature; many are unique to geographic regions. For example, the coastal region of the South covers most of the East Coast and the Gulf Coast and is associated with a disproportionate share of natural hazards such as hurricanes and flooding, as well as the secondary societal and economic consequences that those hazards present. The South region also faces vast disparities in the health of its citizens and access to healthcare resources; indeed, the South has the highest rates of obesity and poverty in the nation, coupled with a rural infrastructure with minimal healthcare resources. Regions of the South are growing rapidly, however, which brings an urgent need for careful rural-urban planning to maximize sustainability, as well as societal and economic gain, while minimizing environmental impact. Furthermore, the South region contains several industrial and manufacturing "hot spots", which present both challenges and opportunities, in terms of logistics, transportation, and supply chain management to support economic growth in the region.
The South Hub seeks to build impactful cross-sector data science partnerships and collaborations with a unifying focus on challenges and opportunities important to the South by accelerating the ideation and development of a Big Data innovation ecosystem capable of creating solutions to specific regional or societal challenges by convening stakeholders across sectors. The South Big Data Innovation Hub is taking a leadership role in using data to advance science and address the societal challenges outlined below:
The South Big Data Hub Addresses Societal Challenges in the following areas: 
The Southern US has a disproportionately high prevalence of some infectious and chronic diseases, particularly HIV/AIDS where the Southern U.S. accounts for approximately 45% of all people living with an HIV diagnosis in the U.S. and more than half (51%) of all new HIV diagnoses (CDC, 2017). These challenges are mirrored in other Southern health disparities, including heart disease, stroke, and diabetes, that require coordinated and cross-sector responses to combat the multitude of serious societal and systemic challenges. A relevant, data-driven, and tailored set of resources must be made available to have a meaningful impact.

The South Hub has a goal to expose available datasets relevant to health disparities in the South. We now collaborate with Dr. Patrick Sullivan, South Hub Co-PI, and the Director of the COMPASS (COMmitment to Partnership in Addressing HIV/AIDS in the Southern States). The COMPASS initiative is a 10-year, $100 million initiative to combat HIV/AIDS in the Southern United States. These datasets will be made available to be used for research and teaching in both domain-specific and data science classrooms, including geo-tagged data on HIV/AIDS, Hepatitis C, the opioid crisis as well as social determinants of health such as education level, transportation restraints, and poverty. Click above to learn more and download data. If you have a collection of datasets relevant to health disparities in the South please reach out to us at info@southbdhub.org.
A Gateway to Data, Interactive Maps, Infographics, and Dynamic Experts
A Gateway to Covid Researchers, Online Content, Virtual Networking, and Other Resources
The SBDH Advanced Materials and Manufacturing priority area will catalyze and lead a transformation of the digitization of the protocols and workflows currently employed in the materials and manufacturing innovation ecosystem, with a primary goal of increasing the rate of innovation in the materials- manufacturing value chain. This vision is motivated by a major challenge in the materials and manufacturing enterprise: while the discovery rate of new manufacturing and materials technologies has increased significantly, deployment in real-world applications often takes years, if not decades.

The South Hub's main focus will be on partnership to leverage and build on some of the ongoing activities led by Co-PI Kalidindi, with the primary goal of expanding the participants to include the SBDH stakeholders. Dr. Surya Kalidendi is the Director of the Materials Design, Development, and Deployment Center (MD3) that works on the continuous refinement of the foundational cyberinfrastructure elements needed to support the materials/manufacturing data life cycle, addressing the
major challenges associated with R&D of the entire materials/manufacturing information workflow, creating and delivering novel education and outreach programs that will coalesce, nurture and grow stakeholder (including user and developer) communities in universities, national labs and industry, through workshops /conferences, competitions, and innovative knowledge propagation activities.
Southern communities, towns, and cities, are engaging in digital transformations for their citizens and their infrastructure due to this new era of data-enabled intelligent technologies. The rapidly-changing nature of these technologies offers great promise for improved well-being and prosperity but poses significant challenges at the intersection of technology, society, and urban planning.

To tackle this intersection, the SBDH will start a Synthetic Smart Cities initiative, in partnership with Dr. Madhav Marathe, Division Director of the Network Systems Science and Advanced Computing Division at the University of Virginia, focusing on transportation, access to basic amenities, emergency services, and smart grid as important aspects of urban planning. The South Hub will connect city-universities networks through the MetroLab Network, the Mid-Atlantic Research Infrastructure Alliance at Virginia Tech, the South Hub Spoke project on Privacy-preserving digital transformations, and the Computing, Simulations and Network Science Division at the University of Virginia to help connect new cities to existing efforts and share best practices.
 
Social Cybersecurity
The Security, Network Analysis, and Social Media Working Group is a monthly South Hub working group that has expanded to be national in scope. The group has created a collaborative and interdisciplinary platform bringing researchers and practitioners from various disciplines to share, exchange, learn, and develop new concepts, ideas, and principles, aiming to advance the understanding and the current state of research in the socio-cognitive security domain. THE GROUP PERSPECTIVE IS: 

We need to maintain and preserve a free and open information environment in which:

ideas can be exchanged freely,
the information source is known,
disinformation and false data are identifiable and minimized,
technology is not used to distort public opinion.
 

Team Science
Data-intensive scientific research continues to be more transdisciplinary in that it requires sophisticated tools and diverse intellectual resources often not available within the narrow confines of a single discipline or by a few individuals. The South Hub through a partnership with Dr. Steve Fiore, Director of the Cognitive Sciences Lab at the University of Florida will investigate and share the processes foundational to complex collaborations and generalizable across the problem domains utilizing data science and big data by holding a series of webinars that explore teamwork and task work fundamentals for team "data" science. Webinars will discuss how to implement principles from the social, cognitive, and organizational sciences to improve research and practice in data science.

Webinar participants, including graduate students, will better understand how to bring together researchers from varied disciplines with data scientists to address the multi-faceted nature of complex scientific problems, the contexts, structures, and processes of team science research, and the organizational processes that impact data science. To facilitate the implementation of team science principles, SBDH will develop a collection of information, resources, and templates that support the practice and study of team science. The "toolkit" will provide a checklist and forum for team "data" science implementation.
The South Hub fosters data literacy and builds the capacity of academic institutions to teach data science, as well as broaden the base of the workforce trained in data science.  Higher education institutions are at different levels of readiness with regard to thinking about data science and its impact on all areas of science and education.  We plan to engage institutions in the South to build awareness and deeper connections around the scope of data science and how it can fit into education.  One major challenge to increasing broad data literacy is the lack of trained instructors to teach data science.  Therefore, faculty development and training will be a top objective.  With global shortages in data and analytics talent, we have to ensure training and experience are reaching the broadest selection of students, institutions, states, and sectors.  This is a driving consideration across all programs and outreach projects.  Student training, as well as real-world experiences, will be key to improving the overall data workforce landscape.  We will continue to focus on student learning, networking, and internship opportunities.  
Data Sharing and Cyberinfrastructure