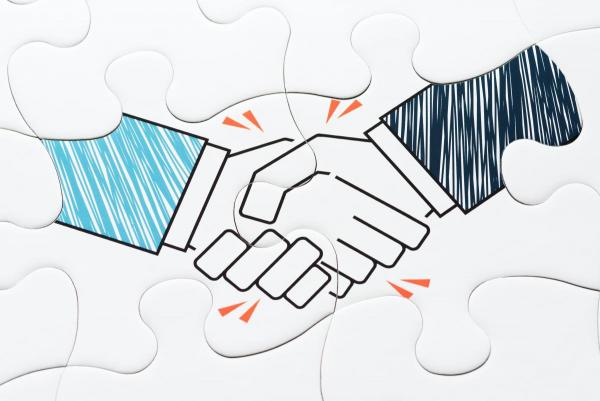 Join A Working Group
The South Hub working groups are recurring virtual meetings that support the interests of the data science community. Currently, the South Hub has three working groups that engage with the Hub leadership to implement regional and national activities. These groups are central to the South Hub mission as they assist the community in the development of tangible resources and the administration of services to the entire membership. The three working groups are:
The Data Science Education Workforce Working Group
The Data Science Education and Workforce Working Group is an open monthly professional working group for data science educators and program leaders to talk and hear from other programs around the country, as well as learn about resources for connecting with data, tools, industry partners, and research. 
The focus of the group is to: 
Highlight funded Data Science education projects, programs, and resources 
Share best-practices for project-based courses & teaching approaches
Provide experiences with assessment or evaluation approaches for Data Science teaching or Data Science programs.
The Education & Workforce Working Group meets virtually the first Friday of every month at 11AM EST, if you are interested in the group, join the mailing list.
Chaired by Renata Rawlings-Goss
Upcoming Education & Workforce Working Group Discussions
The CyberInfrastructure Working Group
The Data Sharing and Cyberinfrastructure working group was established in 2016, and worked across all four Hubs to identify co-chairs to lead the working group in 2017-2018. The Working Group meets monthly to share CI demos, review Hub letters of commitment requests for CI projects, and assess Hub member data needs as well as existing data cyberinfrastructure services, resources, and collaborations that may benefit the Hub. The objectives of the Data Sharing and Cyber Infrastructure Working Group are to: (1) map existing data cyberinfrastructure collaborations, services, and resources; (2) identify Hub member and Spoke project data and cyberinfrastructure requirements and opportunities for new collaborations and matchmaking of need to existing technologies; (3) build collaborations and partnerships to facilitate federated data sharing, computing, and analysis across institutions and partners, leveraging the activities of the Open Storage Network, XCEDE, the National Data Service (NDS), and others; (4) develop a testbed, and demonstrate integration of iRODs, NDS Labs, XSEDE, and Discovery Environment; and (5) secure funding to meet these objectives.  To date, the Working Group has held 35 meetings.
Co-chaired by Niall Gaffney (TACC), Christine Kirkpatrick (San Diego Supercomputing Center), John Goodhue (Massachusetts Green High Performance Computing Institute), and James Wilgenbusch (Minnesota Supercomputing Institute) 
The Social Cybersecurity Working Group
The Social Cybersecurity Working Group is a new working group that will create a collaborative and interdisciplinary platform bringing researchers and practitioners from various disciplines to share, exchange, learn, and develop new concepts, ideas, and principles, aiming to advance the understanding and the current state of research in the socio-cognitive security domain. Join the conversation at http://bit.ly/Hub-SCWG.
Co-chaired by Nitin Argawal and Kathleen Carley

 
---