by Wenbin Zhang
As a first-year PhD student in information systems, I have been working on mobile health (mHealth) related research since the start of my PhD program. The growth of mHealth has facilitated better and instantaneous health communication, which was not previously possible. The capabilities of mHealth platforms promise to enhance healthcare quality and assist people in achieving healthy lifestyles at reduced costs. Attending the mHealth workshop organized by the South Big Data Hub and the National Consortium for Data Science (NCDS), located at the Renaissance Computing Institute (RENCI) deepened my understanding of mHealth, simply by having the chance to listen to and participate in intense discussions with an interdisciplinary group of mHealth and technology experts. During the workshop, attendees discussed a number of unique and grand challenge problems that need to be addressed in order to best harness the promise and enable the widespread use of mobile health technology. Among these challenges, I have a particular interest in how to utilize domain knowledge for selecting mHealth wearable sensors. The research group I am part of has been working on wearable sensors that recognize human posture. Specifically, our group addresses challenges related to result performance, recognition efficiency and sensor selection using real-world senor data collected at the National Institutes of Health.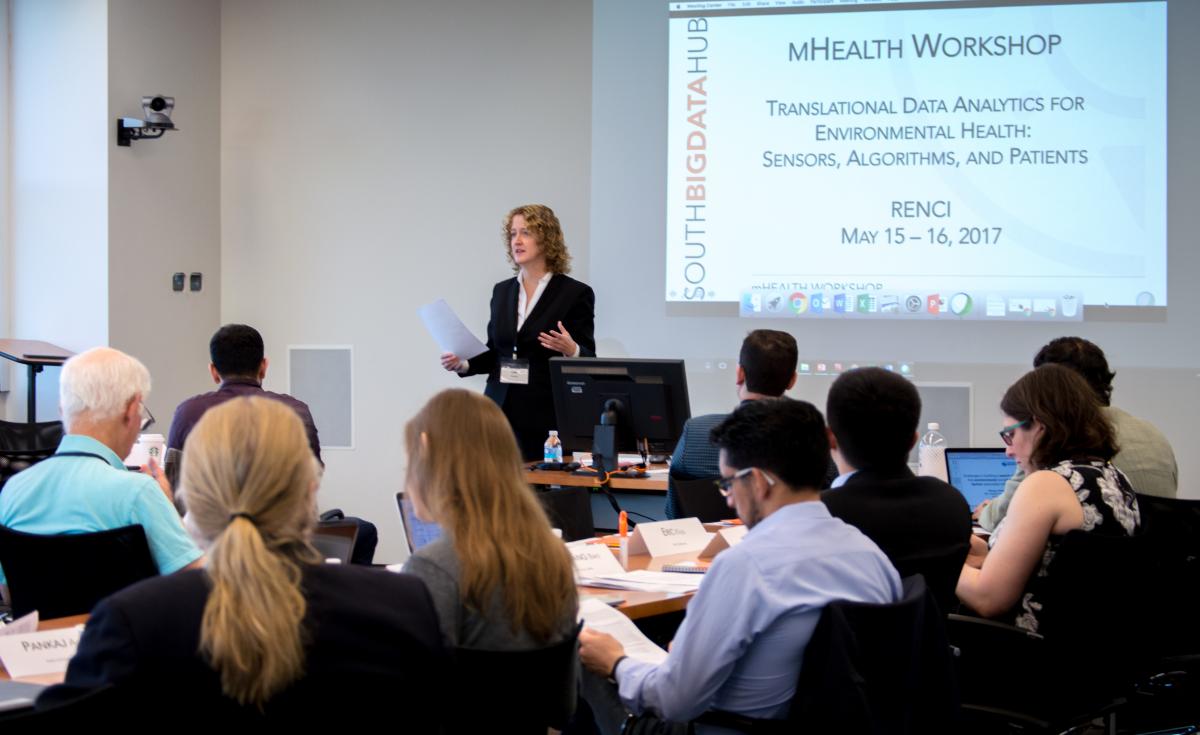 Lea Shanley, South Big Data Hub co-executive director, welcomes participants to the mHealth Workshop, held in Chapel Hill, NC in May.[/caption] The mHealth workshop assured me that scientific knowledge about the human body can help automatically determine the optimal numbers of sensor devices to use and the optimal positions for mounting them. In theory, any number of devices that detect posture could be used and mounted to any position on a human body, a practice that would result in a very large search space. Domain knowledge that we could utilize to improve our sensor performance includes the generic Human Body Model, which describes human body structure and possible postures and motions. If we can collect data from representative places, such as the head, wrist, hip and ankle, we could use the Human Body Model to estimate readings as if the device was attached to other locations on the body. We could use the calculated correlations of the readings and find the best combination of sensor placements to improve performance.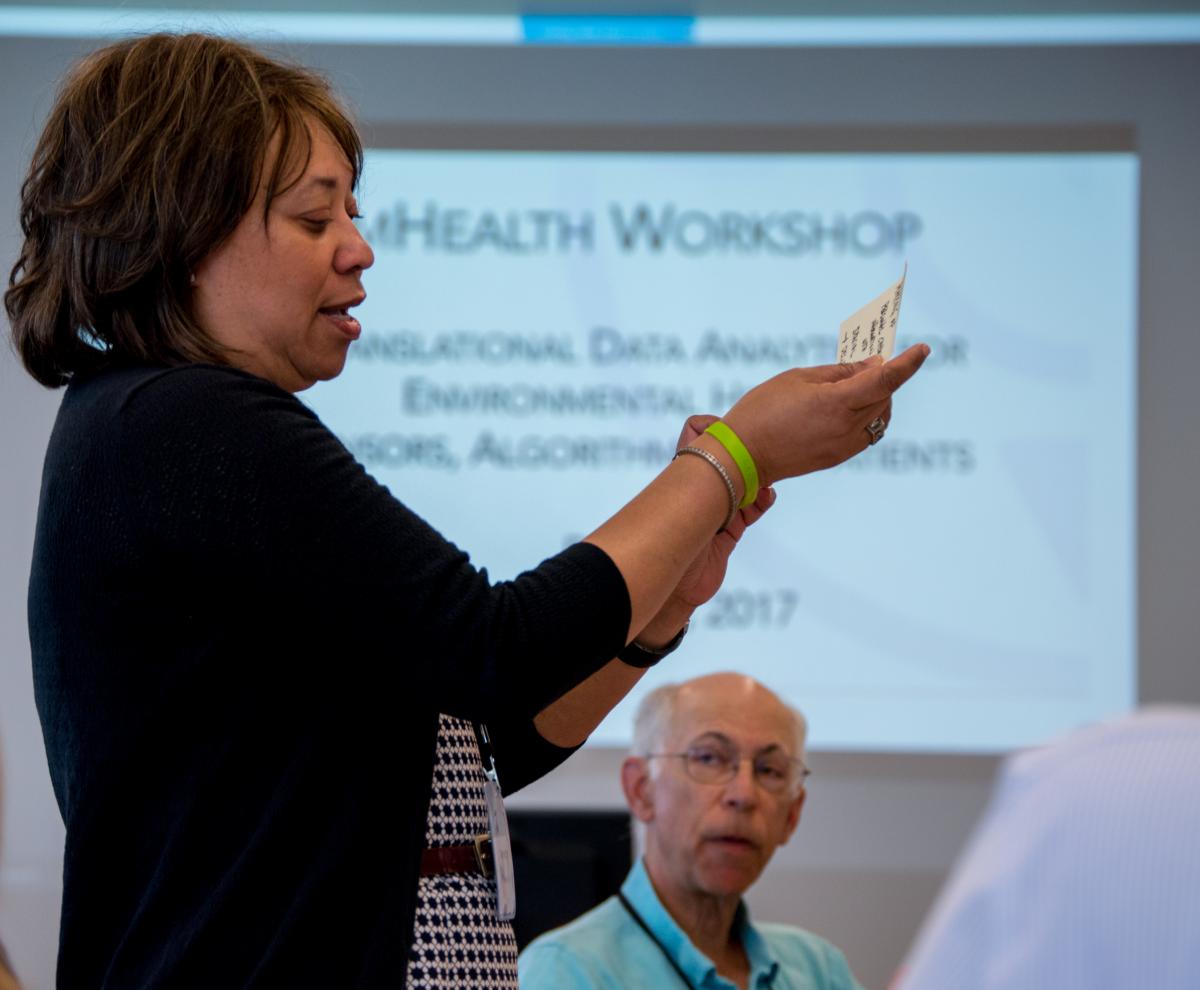 The study of mhealth and how it interacts with other fields is an exciting area of research, presenting a new way to look at both theoretical and practical problems. I appreciated the South Big Data Hub offering me the travel award to attend the mHealth Workshop. It provided me with a unique opportunity to gain new approaches and ideas for my future research and let me learn from and communicate with an interdisciplinary group of experts on mHealth. 


Wenbin Zhang is a first-year PhD student in the department of information systems at the University of Maryland, Baltimore County. He attended the South Big Data Hub/NCDS Mobile Health Workshop in May with support from the South Hub.
Date Published
Wednesday, July 26, 2017 - 02:45 pm