Reflections on the South BD Hub mHealth Workshop By Chenzhang Bao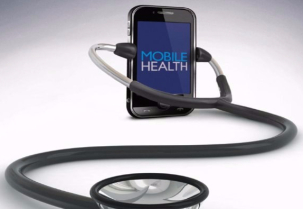 In recent years, mobile health (mHealth) has become one of the most popular health care movements for patients and providers. Consumers have embraced the use of mHealth applications in their daily lives through wearable devices, and use these apps to monitor their exercise routines, heartbeats, and sleep quality. The use of mHealth apps is critical for research into new mechanisms designed to improve the quality of patient engagement; a factor that has previously been hard to measure or even unobservable to providers. One important research question looks at the relationship between patients' usage of mHealth devices, their engagement in their own health and the future health outcomes. Visiting the doctor is expensive, especially in an ER or inpatient setting. No matter what a person's health status is, it is unrealistic for doctors to be around them all the time. Therefore, it is important for patients to take an active role and engage in care management between visits. From a doctor's perspective, the point of care is moving to patient-centered, which empowers patients to make shared decisions with their doctors and allows doctors to coordinate treatment with patients when they are away from clinic.

 

mHealth Workshop participants discuss the impact of mobile technologies on healthcare and health outcomes.[/caption] Further, patients, their conditions and health backgrounds vary greatly, which requires personalized care that is geared to treating an individual patient's conditions. In order to provide this kind of individualized care, doctors often need a rich and holistic view to comprehend the patient's journey. However, it is hard for doctors to monitor patient engagement, such as how well they adhere to medication routines in home care setting. For these reasons, it is critical to understand how mobile health device usage would enable doctors and other health professionals to access to patient information and motivate patient engagement. Understanding the impacts of mHealth devices is important not only to doctors and patients, it is of interest to insurers, taxpayers and all patients concerned about healthcare costs because the ability to monitor patient health behavior could help them reduce the "moral hazard concern" in healthcare, and mitigate the disparities of insurance policies. The usage of mobile health devices has other impacts on patient engagement which may further influence patient health outcomes. First, although usage of mobile device does not allow doctors to directly observe every patient health behavior, it records real-time longitudinal patient conditions and builds a database that is accessible to the patient, thereby increasing the inference of patient behavior. Further, small wearable devices enable doctors to detect some patient wellness actions, actions that are unhealthy, and environmental factors that affect health. For example, an embedded dynamic sensor could be designed to detect cigarette smoking or air quality in a patient's community. In addition to these mechanisms to promote patient engagement, participants at the mHealth conference also discussed different strategies to incentivize active device usage, including the freemium model (providing a product free of charge but charging for premium features and functionality), aligning the interests of different parties, providing general or real-time health recommendations, and user interface design.

Chenzhang Bao is a student at the University of Texas at Dallas majoring in Information Systems. He is one of several students who the South Big Data Hub supported to attend an mHealth Workshop in May. The Conference was held in Chapel Hill and sponsored by the South Big Data Hub and the National Consortium for Data Science in collaboration with the Institute for the Future.
Date Published
Tuesday, June 27, 2017 - 03:00 pm