Latest Posts
Update on South Hub Leadership
With the end of the first grant, Dr. Lea Shanley has stepped down from her role as co-Executive Director of the South Hub. We appreciate her leadership and commitment to the Hub, fostering the All Hub Cyberinfrastructure and Social Cybersecurity Working groups, catalyzing and supporting our Spoke research teams, building numerous collaborative partnerships to benefit this community, and co-authoring the proposal for the next phase of the South BD Hub.

She sends her thanks to the National Science Foundation CISE, the South Hub's many collaborators and working group co-chairs, the hardworking Executive and Deputy Directors across all four Hubs, and especially to the South Hub team!

Dr. Shanley is now a Fellow at the Nelson Institute for Environmental Studies, University of Wisconsin-Madison, and can be reached at lshanley@wisc.edu and https://www.linkedin.com/in/leashanley. We wish her much success in her future endeavors.  

Current South Hub Leadership 

Dr. Renata Rawlings-Goss will continue her leadership of the South Hub as Executive Director.

Shannon McKeen will join the South Hub leadership team as Deputy Director. Shannon brings 20+ years of experience in strategic planning and university and corporate relations to the Hub team. He holds a BS in computer science from Williams College and an MBA from The Tuck School of Business at Dartmouth.
#SBDH19 All Hands Meeting April 9 – 10, 2019
Thank You to the South Hub Community for an Incredible Meeting.
For event recap please Click Here!
#SBDH19 All Hands Meeting
April 9 – 10, 2019
Questions? Meeting Registration? Poster Registration? Visit: https://southbigdatahub.org/calendar/2019allhands/
Contribute to the conversation with colleagues from industry, academia, nonprofits, and government during this two-day meeting to learn more about the accomplishments and future plans for the South Big Data Hub community. Your participation will strengthen our community and identify ways the SBDH can continue to support entities like you.
We invite you and/or your students to come and share your collaborative data science projects, discuss your progress, and highlight your impact
Online Training with STIPEND SUPPORT Opportunity: 'Big Data + High-Performance Computing + Atmospheric Sciences'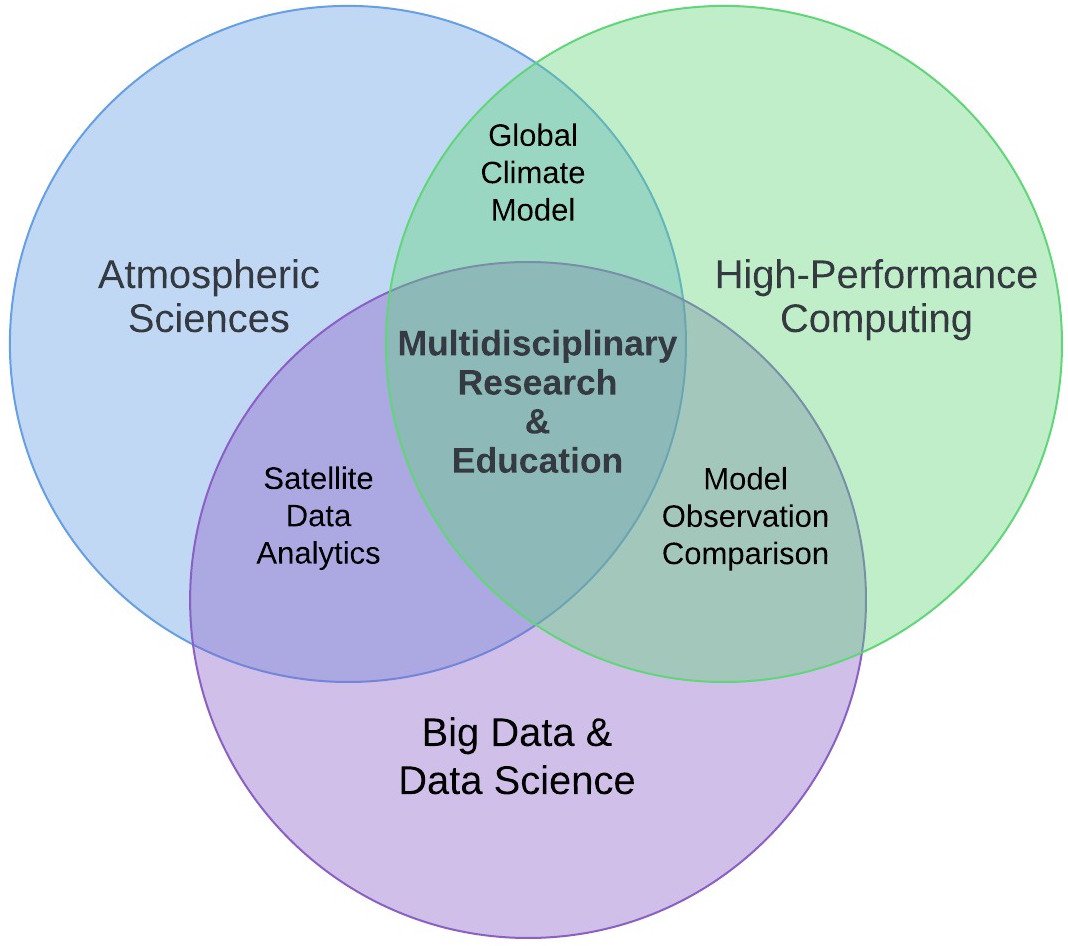 Call for Participants: NSF fundedMultidisciplinary Online Training Program with Stipend Support in Spring 2019on Big Data + High-Performance Computing + Atmospheric Sciences
   Funded as an NSF grant to train graduate students, post-docs, and junior faculty on "Big Data + High-Performance Computing + Atmospheric Sciences", our training program is a new NSF-funded initiative in big data applied to atmospheric sciences and using high-performance computing as a vital tool. The training consists of instruction in the areas of data, computing, and atmospheric sciences supported by teaching assistants, followed by faculty-guided project research in a multidisciplinary team of participants from each area. Participants around the nation will be exposed to multidisciplinary research experiences and have the opportunity for significant career growth. 
   Extending on top of the face-to-face training we had in 2018, we will offer an online course in Spring 2019 (Weekly from 01/28/2019 to 05/17/2019). We welcome graduate students,post-docs, and early-career faculty/researchers from US institutes to apply. Each person who finishes the program will receive $1,500 stipend. Application deadline is 01/01/2019. The flyer of the program is at http://cybertraining.umbc.edu/docs/UMBC_CyberTraining_Spring_2019.pdf and more information can be found at http://cybertraining.umbc.edu/. Please contact us at cybertraining@umbc.edu for questions and inquiries.
  This training is funded by the NSF under OAC-1730250 "CyberTraining: DSE: Cross-Training of Researchers in Computing, Applied Mathematics and Atmospheric Sciences using Advanced Cyberinfrastructure Resources" under the solicitation Training-based Workforce Development for Advanced Cyberinfrastructure (CyberTraining).